As you start your back to school preparations we would like to encourage you to be mindful of your child's spinal heath with correct backpack use.
The back to school period is a great time to check the fitting of your child's backpack.
By making a few simple changes you can prevent poor posture and long-term spinal health issues.
---
Signs of poor posture from an incorrectly worn backpack include:
-forward head posture
-slouching
-uneven hips
---
Identifying and stopping these signs early on is important as the spine is still developing during the adolescent years.
Avoiding back to school backache is easy if you wear a backpack correctly.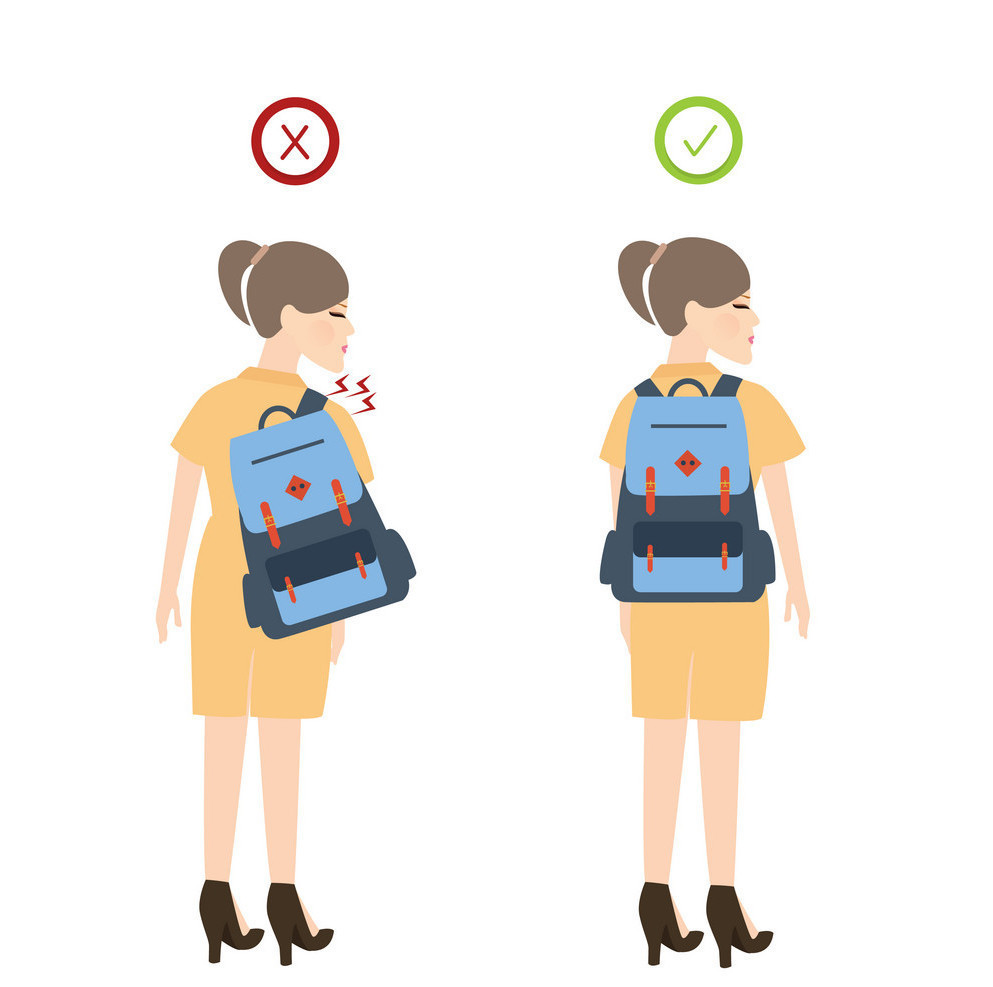 Size: make sure the backpack is appropriately sized and no wider than your child's chest.
Weight: backpacks should ideally be no heavier than 10 per cent of a student's weight when packed. By packing only essential items and storing non required items in a school locker weight can be reduced.
Straps: both shoulder straps (preferably padded) should always be worn. Make sure to secure the sternum, waist and compression straps.
Position: the backpack should not be worn any lower than the hollow of the lower back and heavy items should be positioned at the base of the pack closest to the spine.
---
The Australian Chiropractic Association, together with Spartan School Supplies and Macquarie University (NSW) have joined forces to research and develop the 'Chiropak'.
This durable, functional and comfortable backpack is proven to reduce the incidence and severity of neck and back pain associated with the carriage of heavy loads.
Find out more about the Spartan Chiropak at www.bit.ly/CAAChiropak
We invite you to make an appointment at our clinic this back to school period for more advice and assistance on selecting the right backpack and making sure it is fitted correctly to suit your child's current level of development.
---
A healthy, properly functioning spine is important to give children a healthy start in life.
As children grow, they become more active: sports, playing a musical instrument, can all place a SIGNIFICANT amount of stress on their growing spines.

A more recent and even greater stress to a young child's spine is the use of handheld devices, increasing the stress on the upper body with sustained and contracted forward flexion.
Our chiropractors at Sims & Finn use pre and post neuro-structural shift detection to assess the health and structure of the spine, focussing on it's relationship to the nervous system.
Similarly our practitioners can assess for any signs of scoliosis
---
Our website contains a lot more information about spinal conditions and exercises you can do at home to help yourself. If you have any questions or would like to find out if chiropractic care may help you, please don't hesitate to contact us.
---
To make an appointment, please either book online via our website, or call our friendly staff.
Sims & Finn Chiropractic