Vitamin D is a key nutrient that play an enormous role in many crucial systems in out bodies.
With winter around the corner, and cold dark days on the way, D3 may be a beneficial supplement for you.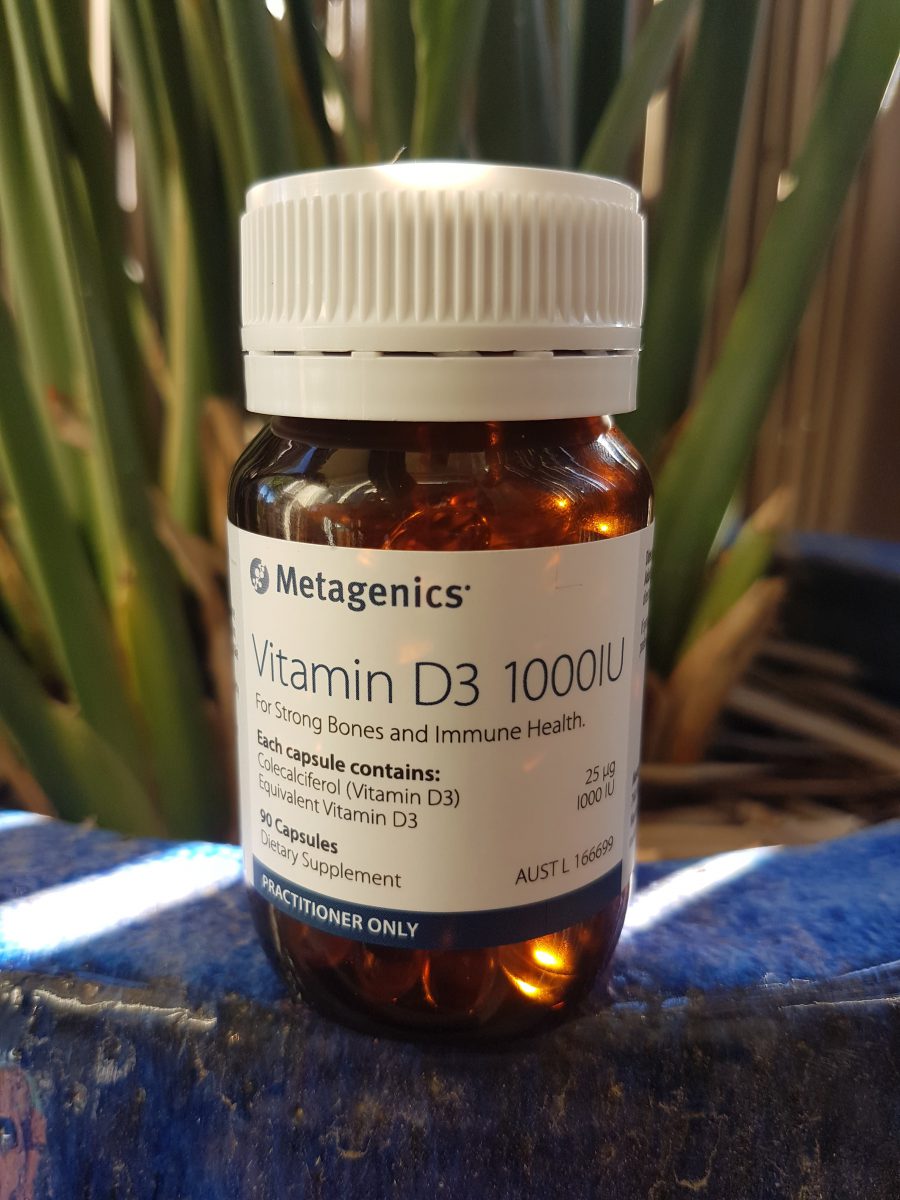 What is vitamin D? It is a pivotal nutrient required by the human body to maintain good health. Vitamin D is obtained from converted sunlight. It is key for energy production, immunity, good bone, muscle and overall health. Ultraviolet radiation (UV) from the sun is the best natural source of vitamin D.
Insufficient exposure and absorption of sunlight, has a correlation to insufficient vitamin D levels; which can directly affect your wellbeing and health.
A study involving more than 11,000 adults from around the country has found that near one third of Australian adults are suffering from vitamin D deficiency. Vitamin D deficiency has become a serious worldwide health problem.
People who cover their skin while outdoors, and the immobile elderly who are rarely sun exposed are at high risk of Vitamin D deficiency. Also, modern day life involves a lot of time indoors, at work and at home, etc, meaning a huge number of the general population risk deficiency.
Particularly in Winter, when we all spend less time outdoors, and the sun is less prevalent, we are all at risk of not enough Vitamin D production.
One of the best ways to boost your Vitamin D levels without needing to spend lots of time in the sun, is via a good quality Vitamin D supplement. At Sims & Finn Chiropractic we stock a high quality Vitamin D3 supplement. Not all supplements are created equal. That's why we use Metagenics D3; which is a practitioner only supplement.
DID YOU KNOW…..
Vitamin D helps your body absorb calcium, another essential nutrient.
There is good evidence that supplementation with vitamin D and calcium, in combination with weight-bearing exercise, can decrease the risks of fractures in the elderly.
Vitamin D plays a large part in maintaining a healthy immune system.  Meaning that in Winter when sun exposure is the least, vitamin D supplementation can reduce their chances of colds and flus, etc.
Researchers are saying that depending on our skin complexion, to derive enough vitamin D from sunlight, we would need to stand completely uncovered in the middle of the day sun for 10 minutes on average.  Are you getting this much sun?


Speak to one of our chiropractors about the benefits of D3.


Sims & Finn Chiropractic


52 Stud Road, Dandenong 3175


(03) 9792 1945


https://simsfinnchiropractic.com.au/


@simsfinnchiropractic